April 16, 2019
Hilton Garden Inn, Stony Brook
In keeping with our ongoing efforts to enhance engineering and oncology research at Stony Brook University Cancer Center, this year's symposium will highlight research that combines engineering and computational science developments, and discuss how they can be used to solve problems in cancer in two high priority areas.

Session 1: The evolving science of Spatial Transcriptomics
Highlights of developments in technology and computational applications to spatially resolve the expression of tumor cell RNA and protein.
Session 2: Cancer Imaging
A focus on developments and advances in the technology of cancer imaging.
Please join us for this exciting and educational symposium, which includes presentations from these outstanding keynote speakers:
Andrew Maidement, PhD, Associate Professor of Radiology
University of Pennsylvania, Philadelphia, PA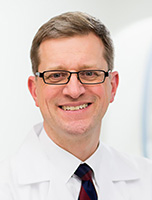 Dr. Maidment's research focus is the development of advanced methods for breast cancer imaging, including digital breast tomosynthesis (DBT) and functional breast imaging. Research efforts include the modeling and development of novel imaging systems, methods for characterizing image system performance and observer performance, and the development of novel image-based biomarkers for breast cancer risk assessment and prognosis. This work has been bolstered by the development and release of an open-source virtual clinical trial (VCT) platform. The VCT platform can completely simulate a clinical trial from creation of unique anatomic models (virtual patients) to reporting study findings (virtual readers). His lab has used the VCT platform to develop a versatile next-generation tomosynthesis system that includes advanced non-isocentric source and detector motions. This system has been used for both DBT and DBT-PET imaging.
Peter Smibert, PhD, Director Technology Innovation Laboratory
New York Genome Center, New York, NY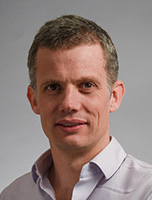 Dr. Smibert leads the Technology Innovation Laboratory at the New York Genome Center, which focuses on generating new technologies and protocols, evaluating equipment, and developing informatics tools in genomics. The Lab has been instrumental in the development of cellular indexing of transcriptomes and epitopes by sequencing (CITE-seq), which allows for immunophenotyping of cells with a potentially limitless number of markers and unbiased transcriptome analysis using existing single-cell sequencing approaches. His current research approach is the development of technologies to enable other detection techniques simultaneously with mRNA expression in single cells, such as immune receptor clonotypes and CRISPR sgRNAs.
8 – 8:45 am
Breakfast and Registration
8:45 – 9 am
Welcome
9 – 11:30 am
Session 1: Spatial Transcriptomics (Chairs – Drs. Joel Saltz and Richard Moffitt)
9:05 – 10:35 am
Invited Short Talks
10:20 – 10:35 am
Coffee Break
10:35 – 11:30 am
Keynote: Peter Smibert, PhD
Expert in single cell genomics, with emphasis on tools obtaining multiple modalities of information from high-throughput single cell assays.
Leader of the Technology Innovation Lab at New York Genome Center
11:30 am – 1 pm
Group Photo, Lunch and Poster Session
1 – 3:20 pm
Session 2: Cancer Imaging Science (Chair – Dr. Wei Zhao)
1:05 – 2:05 pm
Keynote: Andrew Maidment, PhD
Expert in development and implementation of next generation tomosynthesis systems.
Associate Professor of Radiology, Hospital of the University of Pennsylvania; Chief, Physics Section, Department of Radiology, University of Pennsylvania
2:05 – 3:20 pm
Invited Short Talks
3:20 – 3:30 pm
Poster Awards: Best Student/Best Post-doc
3:30 pm
Light Refreshments
Please register now, as space is limited.