At Stony Brook Cancer Center, the Colorectal Oncology Management Team provides comprehensive services for colon, rectal, small intestine, and anal cancers. Our team of colorectal experts includes surgeons, medical oncologists, radiation oncologists and nurses. We provide comprehensive diagnosis and multidisciplinary treatment for these types of cancers:
Your care is based on your unique needs. Specialists from many different areas collaborate to develop a plan of care that's best for you, based on your type and stage of cancer, as well as your individual preferences.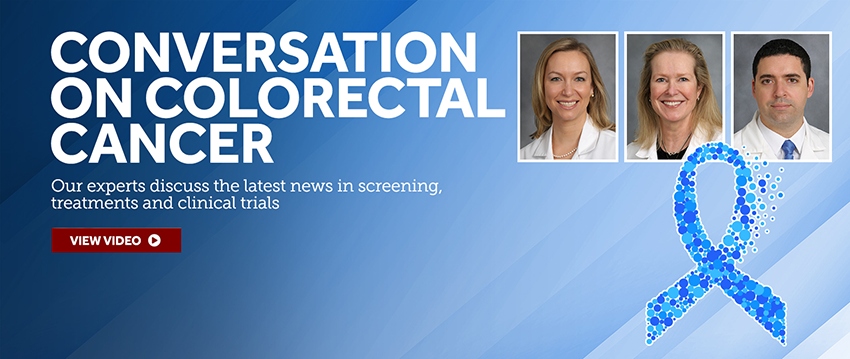 VIEW VIDEO: Conversation on Colorectal Cancer
To schedule an appointment, call (631) SB-CANCER (2623).