The main goal of the Lipid Shared Resource (LSR) is to provide expertise and cutting-edge methodology for evaluation and measurements of bioactive lipids and their pathways relevant to the studies for the PPG projects.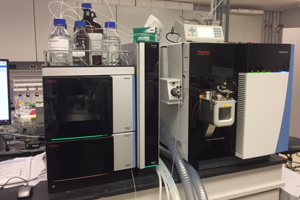 The LSR was initially developed with support from a National Institutes of Health (NIH) Program Project Grant (PPG) starting in 2002. A key factor in the rapid, successful establishment of this scientific resource has been the expertise of the key personnel who have decades of experience in lipid biology, synthesis and analysis and have contributed to the development of many of the currently-employed chemical reagents and methodologies used to investigate bioactive sphingolipids. This has ensured cost-effective day-to-day management of the facility, with minimal equipment downtime, as well as the ongoing development of new technologies and approaches.  The Core has emerged as a defining activity for this PPG, even receiving national and international attention. Importantly, the LSR has enabled investigators to tackle problems that they would have otherwise avoided, thus expanding the scope and significance of their research without appearing overly 'ambitious'. 
Oversight and Management
As Core Director, John Haley, PhD is in charge of the overall organization and function of the LSR Core. He makes decisions related to hiring personnel, purchasing supplies and equipment, and establishing the mechanisms of interaction between the projects and Core.  He primarily supervises the Core and coordinates the activities with the Proteomic Core, highly integrated with the LSR core and needs of the research projects. 
Daniel Canals, PhD, as co-director, is the designated contact for experimental design, protocol selection, data interpretation and Bioinformatic/ software support.
The Steering Committee is composed of the Program PI (Yusuf A. Hannun, MD), the project leaders (Chiara Luberto, PhD and Cungui Mao, PhD), and the Core Directors and co-directors. It meets monthly to deal with all administrative issues pertaining to the PPG and is ultimately in charge of resolving potential conflict.