Contact Information
Office 
(631) 444-3558
Email 
markus.seeliger@stonybrook.edu
Stony Brook Medicine
Department of Pharmacology
Basic Science Tower, 7th floor, Room 120
101 Nicolls Road
Stony Brook, NY 11794-8651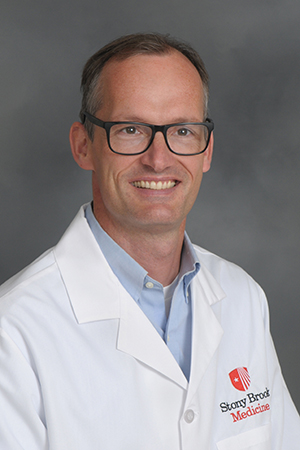 Seeliger Research Lab
Markus Seeliger, PhD
Associate Professor, Department of Pharmacology,
Renaissance School of Medicine at Stony Brook University
Research Program
Oncogenic Drivers and Mechanisms of Carcinogenesis
Department
Department of Pharmacology
Research Interest
Our research group is interested in the molecular mechanism that underlies the signaling of protein tyrosine kinases and ubiquitin ligases. Protein kinases are well established drug targets in oncology and inflammatory diseases. Kinases can access multiple well defined structural states and we are studying how small molecule inhibitors interact with these structures.
Education
BS: Hannover University, Germany
PhD: Cambridge University
Publications
A complete list of publications can be found in 
HERE
.