Contact Information
Office 
(631) 444-2459
Email 
ute.moll@stonybrookmedicine.edu
Stony Brook Medicine
Department of Pathology
MART Building – Level 8
Lauterbur Drive
Stony Brook, NY 11794-7283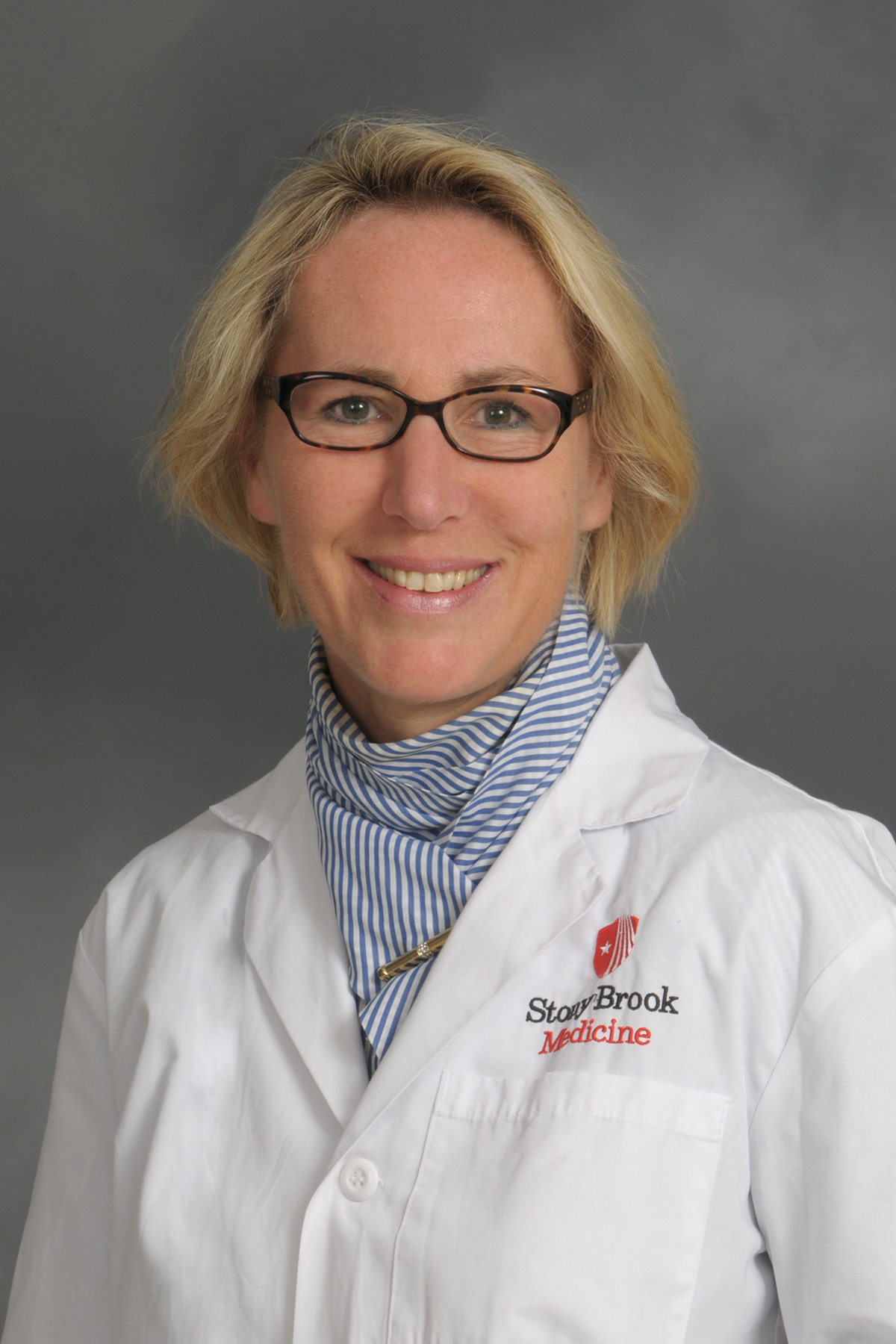 Moll Research Lab
Ute Moll, MD, MS
Vice Chair for Experimental Pathology
Co-Leader, Cancer Biology Program, Stony Brook University Cancer Center
Distinguished SUNY Professor, Department of Pathology,
Endowed Renaissance Professor of Cancer Biology,
Renaissance School of Medicine at Stony Brook University
Research Program
Oncogenic Drivers and Mechanisms of Carcinogenesis
Department
Department of Pathology
Research Interest
Working with a strong translational emphasis of "bench to bedside," Dr. Moll is using engineered mouse models and proved that this feature creates new tumor vulnerabilities that can be therapeutically exploited. She and her team have shown that both the genetic or pharmacological removal of mutant p53 in mice with advanced mutant p53-driven lymphomas, colon or liver cancer causes marked tumor cell killing and suppression of growth, invasion and metastasis, and extends mouse survival by over 50 percent. Dr. Moll also made numerous fundamental discoveries about the p63 and p73 genes, "cousins" of p53. In addition to unraveling their complex roles in cancer, she identified surprising roles for both genes in healthy tissues.
Education
University of Ulm, Germany    MS    1980    Biology
University of Ulm, Germany    MD    1985    Medicine
Publications
A complete list of publications can be found 
HERE.