Shared Resource Director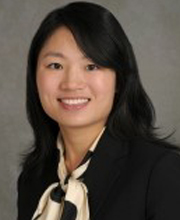 Jie Yang, PhD
Associate Professor
Department of Family, Population, and Preventive Medicine
Renaissance School of Medicine at Stony Brook University
Overview
The overarching goal of the Biostatistics Shared Resource (ST-SR) is to provide centralized services to enhance the quality and impact of cancer research by Stony Brook University Cancer Center.
The ST-SR offers state-of-the-art biostatistical support for the entire research process, from project planning and study design through its execution, analysis, interpretation of results and manuscript submission. The ST-SR builds on significant expertise in biostatistics at Stony Brook, including the creation of a Division of Epidemiology and Biostatistics in the Department of Family, Population, and Preventive Medicine. This has allowed the ST-SR to draw on significant talent at the faculty level, as well as former trainees (i.e., Master's level students).
The ST-SR is actively utilized by investigators in all three Stony Brook Cancer Center (SBCC) Research Programs and engages with the other shared resources to ensure comprehensive and seamless support to SBCC investigators. ST-SR faculty and staff have extensive cancer-specific experience, expertise, and ongoing collaborations in a range of cancer studies at the SBCC, aiding in the analysis of laboratory experiments, clinical sampling, and the design of clinical trials.
Two of the clinical trials supported from the outset by the ST-SR have recently achieved NIH R01 funding status. These are the CAR T trial utilizing novel targeting for T-cell malignancies and the STOP-BC trial, investigating if sulindac reduces breast density in postmenopausal women who are at an elevated risk of breast cancer when compared to a placebo control.
The specific aims of the ST-SR are to:
Provide statistical support for the development of laboratory-based and clinical research studies by SBCC investigators, including expertise in study design, power analysis or sample size estimation and feasibility assessments.
Provide statistical data analysis, result interpretation and contribute to interim and final study reports and manuscript preparation for SBCC investigators.
Participate in the scientific review, monitoring, and oversight of clinical research studies conducted at SBCC in conjunction with SBCC's Protocol Review and Monitoring and Data and Safety Monitoring Committees.
Assist investigators to uniformly process and integrate multi-omics datasets and provide computational approaches to identify gene expression biomarkers, gene regulatory networks and circuits for predicting the functions and pathways in complex biological systems (i.e., cancers).
Provide education in basic biostatistics and bioinformatics to all SBCC researchers and their trainees through regular workshops, training sessions and weekly quantitative scientific clinics.
Professional Staff:
Wei Hou, PhD (Biostatistician)
Xiaoning Li, PhD (Biostatistician)
Jinyu Li, PhD (Bioinformatician)