Shared Resource Directors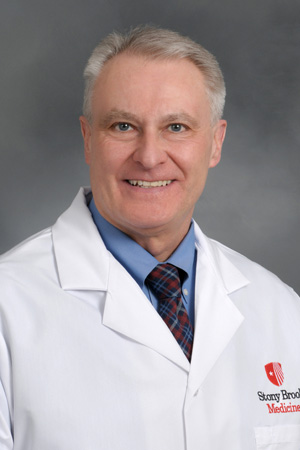 Richard Kew, PhD
Associate Professor, Department of Pathology,
Renaissance School of Medicine at Stony Brook University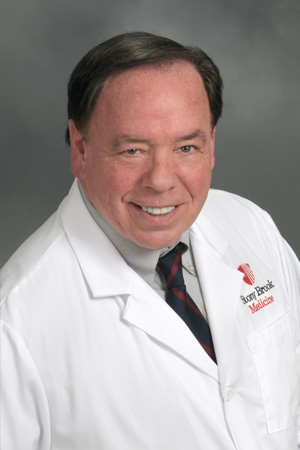 Kenneth Shroyer, MD, PhD
Associate Director of Basic Research, Stony Brook Cancer Center
Marvin Kuschner Professor and Chair of Pathology, Renaissance School of Medicine at Stony Brook University
Overview
The Tissue Analytics Shared Resource (TA-SR) of Stony Brook University Cancer Center is dedicated to providing investigators with both high-quality human specimens obtained under a broad consent and a set of critical and optimized analytic services that facilitate optimal and productive utilization of specimens in order to advance the biologic and translational significance of these specimens in cancer research.
The TA-SR is composed of four integrated facilities: 1) Biorepository for collection, processing, and storage of consented specimens; 2) Histology Laboratory for tissue processing, staining and digital imaging of slides; 3) Organoid facility for the development and expansion of tumor organoids generated from consented surgical specimens; and 4) Flow Cytometry facility for characterizing cellular phenotypes, cell cycle progression, DNA content and apoptosis levels and resolving multiple cell types through the use of fluorescent antibodies.
In addition to patient-consented fresh tissue, the TA-SR also controls access to the entire archival collection of formalin-fixed paraffin embedded (FFPE) blocks and H&E slides of all pathology clinical diagnostic cases at Stony Brook Medicine from the past 30 years (over half a million specimens). The Biorepository facility is licensed by the New York State Department of Health and operates under the National Cancer Institute guidelines outlined in Best Practices for Biospecimen Resources.
Established in 2005, the foundation of the TA-SR is tissue consented to the Biorepository by several thousand patients in the Stony Brook Cancer Center (SBCC) catchment area, which is defined as Nassau and Suffolk counties on Long Island, NY. These individuals consented to have their tissue used for future unspecified research. The TA-SR is committed to the effective and efficient use of these materials in order to support the research of SBCC investigators.
The aims of the TA-SR in support of the SBCC research mission are to:
Procure, process, and store biospecimens consented by cancer patients undergoing procedures at Stony Brook Medicine facilities, including Stony Brook University Hospital, and provide these specimens, as well as slides and FFPE blocks from clinical diagnostic cases, to SBCC investigators for research studies.
Maintain a secure, searchable, relational database (Freezerworks) containing detailed diagnostic information on patient-derived specimens and the quantity and exact location of the specimens in the collection.
Provide analytical services to SBCC investigators that facilitate the analysis of both human and animal specimens including histological services, molecular fractionation of tissue, generation of slides from frozen sections or FFPEs, staining (H&E, IHC, IF, special stains), and digital imaging. In addition, provide consultation with a board-certified pathologist to verify histology, histopathology and cytopathology.
Create tumor organoids from consented patient-derived surgical tissue, and expand, catalog and store these resources for SBCC investigators.
Provide flow cytometry services for cell characterization and phenotypic analysis.
Administer the tissue resources by evaluating requests on the basis of scientific merit and prioritizing distribution according to each investigator's source of grant funding.
Professional Staff:
Randolph Hennigar, MD, PhD
Biorepository Medical Director
Associate Professor, Department of Pathology,
Renaissance School of Medicine at Stony Brook University
Hong Lin, PhD
Flow Cytometry Director
Assistant Professor, Department of Pathology,
Renaissance School of Medicine at Stony Brook University
Technical Staff
Sujing Wang, MD (Biorepository)
Ping Ji (Organoid)
Yan Ji (Histology)