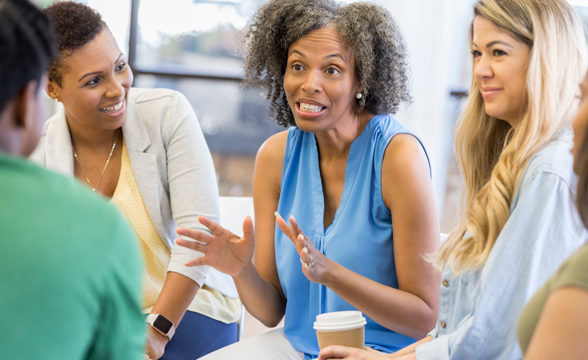 Early detection can be lifesaving. Telling others about the importance of mammograms for women over 40, and sharing your own experiences, will help to encourage other women to get screened.
Here's how you can help spread the word:
Remind family members and friends to make and keep their mammogram appointments.
If they live on Long Island, tell them about our convenient Mobile Mammography Van and send them to our website – cancer.stonybrookmedicine.edu/Patients/mammovan.com to make an appointment.
Share some of the facts from our Why Mammograms Matter section in your social media posts.
If it's comfortable for you, share your own story from your Mobile Mammography Van experience.
Comments and testimonials may be shared on our social media channels. 
You can also let us know about your experience by clicking the button below. All personal information will be kept confidential.