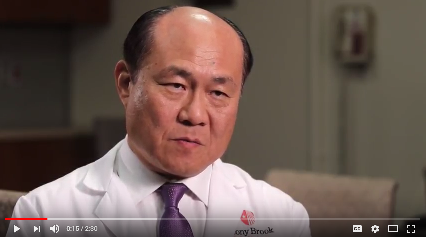 VIEW VIDEO: Pushing Radiosurgery to the Edge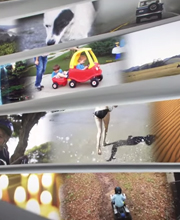 Imagine: View Video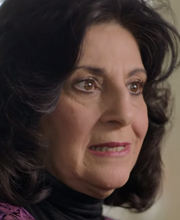 Patient experience: View Video
Radiation Oncology Adds Advanced Technology
To deliver more powerful cancer treatments with pinpoint accuracy and precision, the Department of Radiation Oncology at Stony Brook Cancer Center has installed a Varian® TrueBeamTM linear accelerator. This powerful technology is used in external beam radiation to target and destroy cancer tumors with high-energy x-rays.
TrueBeam is a cutting-edge system that is used for daily therapies for cancer anywhere in the body where radiation treatment is indicated, including lung, breast, prostate, head and neck and other areas. It's an image-guided system that can aim radiation at tumors with precision measured in increments of less than a millimeter, to increase effectiveness while sparing healthy tissue around the tumor.
During treatments, the fully integrated TrueBeam system synchronizes the imaging, patient positioning, motion management, beam shaping and dose delivery. Intuitive visual cues and "intelligent" automation mean TrueBeam can deliver high, accurate dose rates while enhancing safety and significantly reducing overall treatment time. This means added convenience for patients and their families. TrueBeam's flexible open architecture also allows interface with multiple technologies for imaging and disease-specific solutions.
"TrueBeam is the latest addition to our extensive line-up of sophisticated technology, which includes the Edge™ Radiosurgery system," said Samuel Ryu, MD, Professor and Chair, Department of Radiation Oncology and Deputy Director, Stony Brook Cancer Center. "Of course, technology is only as good as the professionals using it. The Department has recruited new faculty and staff members who bring the highest degree of expertise to the treatment of patients with all types of cancer. "
The installation of the TrueBeam system was part of a two-year technological upgrade. Patients have been treated on the Edge Radiosurgery System for more than a year. The Edge provides a highly specialized image-guided radiation for which anesthesia or surgical incisions are not necessary. This system is ideal for a tiny tumor within the brain, lung, or any other body site, as well as for various benign or functional disorders such as trigeminal neuralgia.
The Department of Radiation Oncology has already begun the next phase of the renovation project. Waiting areas and the reception area will be redesigned and expanded to offer a more serene environment and provide a more ergonomic flow through the clinic. These improvements will be completed by fall 2018.
For more information, call (631) 444-2200.